Certification
We always improve our services by meeting requisite accreditations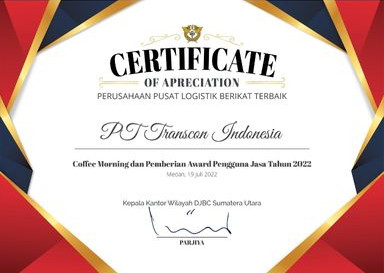 PUSAT LOGISTIK BERIKAT TERBAIK 2022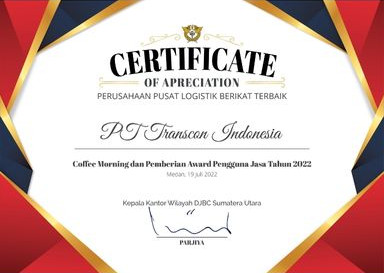 PT. Transcon Indonesia was awarded the "Best Bonded Logistics Center Company" at event organized by DJBC for North Sumatra Region, 19 July 2022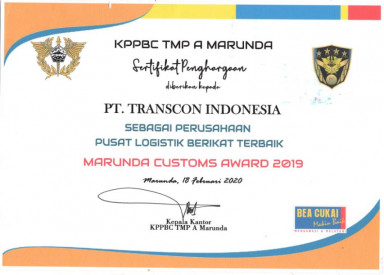 BEST PLB MARUNDA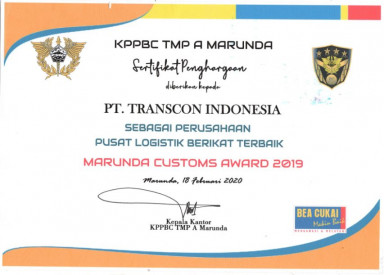 PT. Transcon Indonesia was awarded the "BEST Bonded Logistics Center" at the 2019 MARUNDA CUSTOMS AWARD, by KPPBC TMP A MARUNDA, 18 February 2020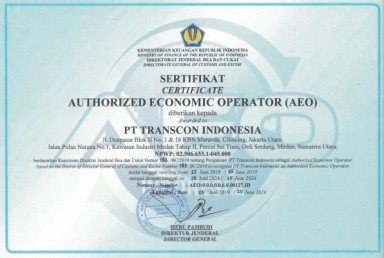 AEO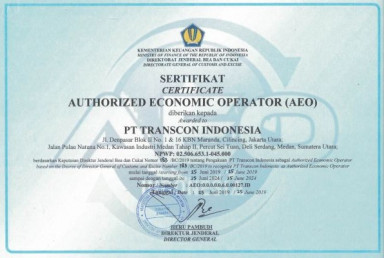 Authorized Economic Operators (AEO) are economic operators that are recognized by the Directorate General of Customs and Excise, so they get certain customs treatment. Companies that have been recognized as AEOs will receive special treatment in international trade, including customs treatment related to exports and imports.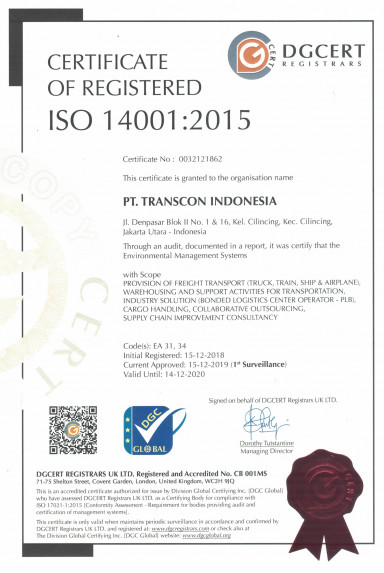 ISO 14001:2015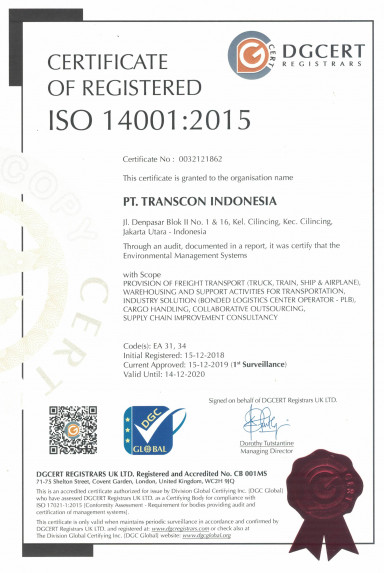 Is an internationally agreed standards for environmental management system requirements. This standard helps organizations improve their environmental performance through more efficient use of resources and waste reduction, gaining competitive advantage and trust from stakeholders including customers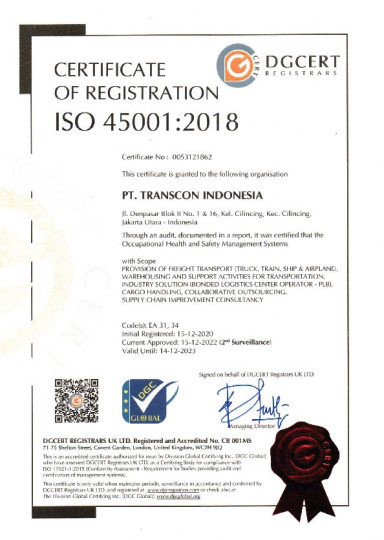 ISO 45001 : 2018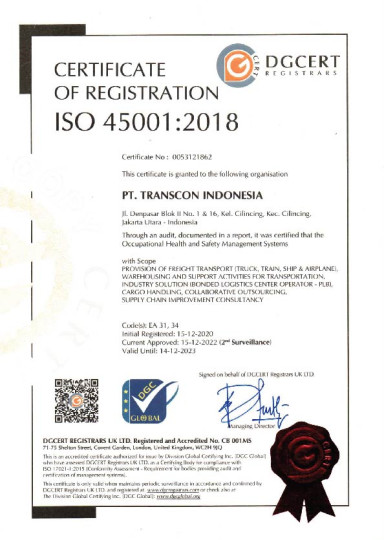 Is a health and safety management system. This certification was obtained as proof that we have met international standards for the implementation of the Occupational Health and Safety Management System.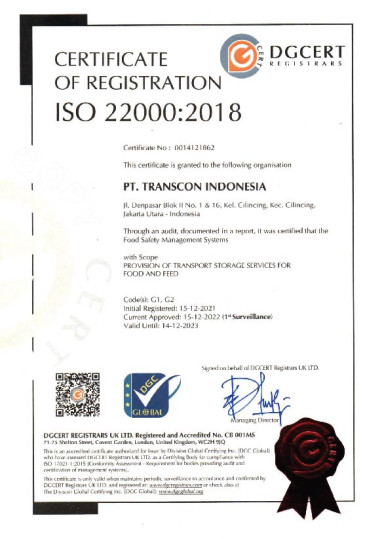 ISO 22000 : 2018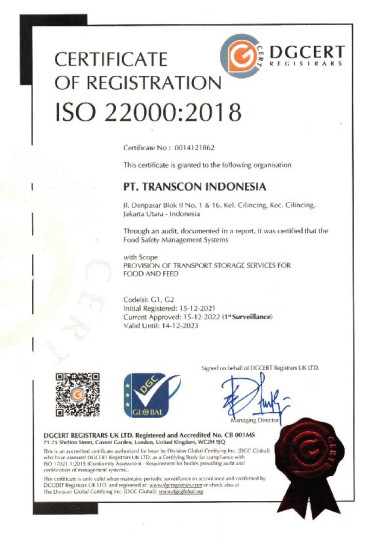 ISO 22000 is a standard developed by international organization for standardization dealing with food safety. It is a general derivative of ISO 9000. The ISO 22000 international standard specifies the requirements for a food safety management system that involves the following elements:
Interactive communication.
System management.
Prerequisite programs.
HACCP principles.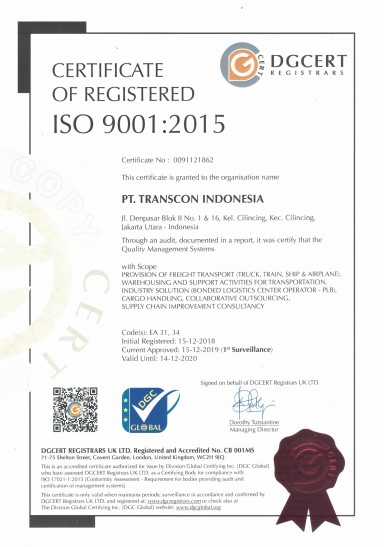 ISO 9001:2015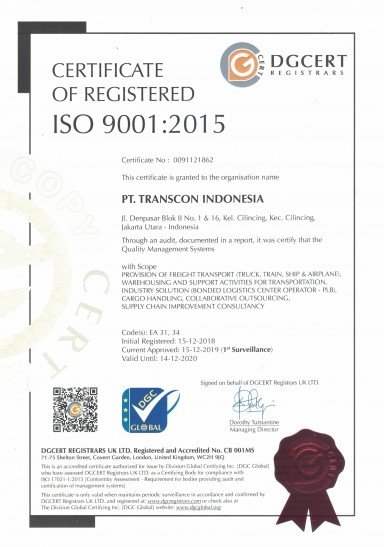 ISO 9001 is defined as the international standard that specifies requirements for a quality management system (QMS). Organizations use the standard to demonstrate the ability to consistently provide products and services that meet customer and regulatory requirements.